Dear users,
We know that Nifty Stats has become an integral part in monitoring of your income and expenditure statistics and therefore we are constantly working on improving Nifty Stats, so it will be more comfortable.
This time we have improved CCBill statistics, by adding referral URL downloads. So from now you don't need to search through the complicated CCBill site, it's enough to open Nifty Stats and you'll have all your sales under control. You can see the referring URL of the Sign up, the amount of Sign up's, the referring URL of the rebill and all this is visible in graphs generated by Nifty Stats!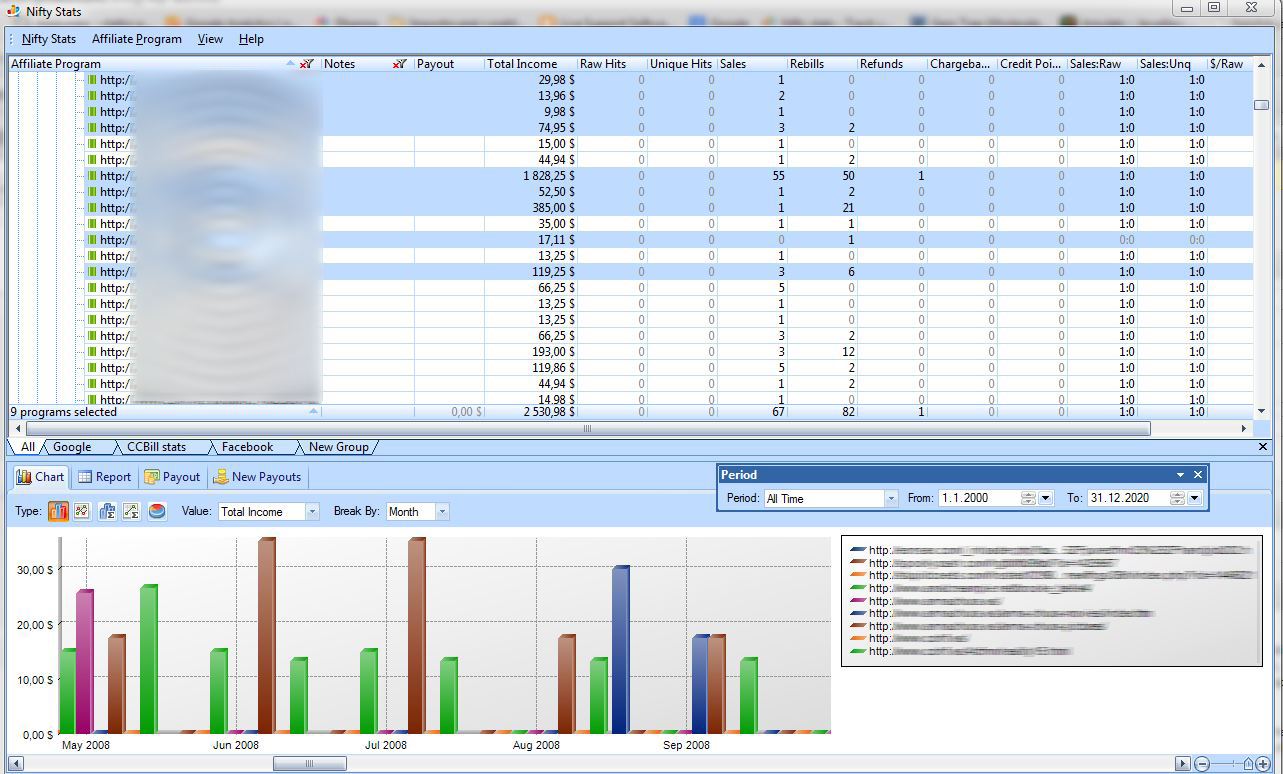 You still don't have the latest version? Just open Nifty Stats and the installation of the new version will take place automatically and is completely free!
You don't have Nifty Stats yet? Want to have your stats finally under control? Do not waste your valuable time and start using Nifty Stats today. You can have the full version for 30 days for free, just click here: http://www.niftystats.com/select-stats-version.html
Do you have any questions? Do you miss a feature in Nifty Stats? Do not hesitate and contact us today!