You can analyze Los Pollos through Nifty Stats, you can add it easily and quickly, Nifty Stats saves you a long history of sales tracking in Los Pollos!

The Los Pollos Affiliate Program has gained significant popularity in the online marketing industry. Known for its association with the online dating niche, the program offers individuals and businesses the chance to earn substantial commissions by promoting and referring users to various dating websites and platforms.

The Los Pollos Affiliate Program has earned a reputation for its commitment to maximizing conversions and affiliate earnings. One of the key factors contributing to its success is the program's proprietary algorithm, which evaluates the visitor's country and serves them with the most effective and converting advertisements. This strategic approach ensures that affiliates can target their audience more precisely, resulting in higher conversion rates and increased revenue.
What is the Los Pollos Affiliate Program?
The Los Pollos Affiliate Program is an online affiliate marketing platform that specializes in the dating industry. Affiliates can partner with Los Pollos and earn commissions by promoting dating offers to their audiences. The program operates globally, allowing affiliates to target different countries and regions, thereby expanding their potential customer base.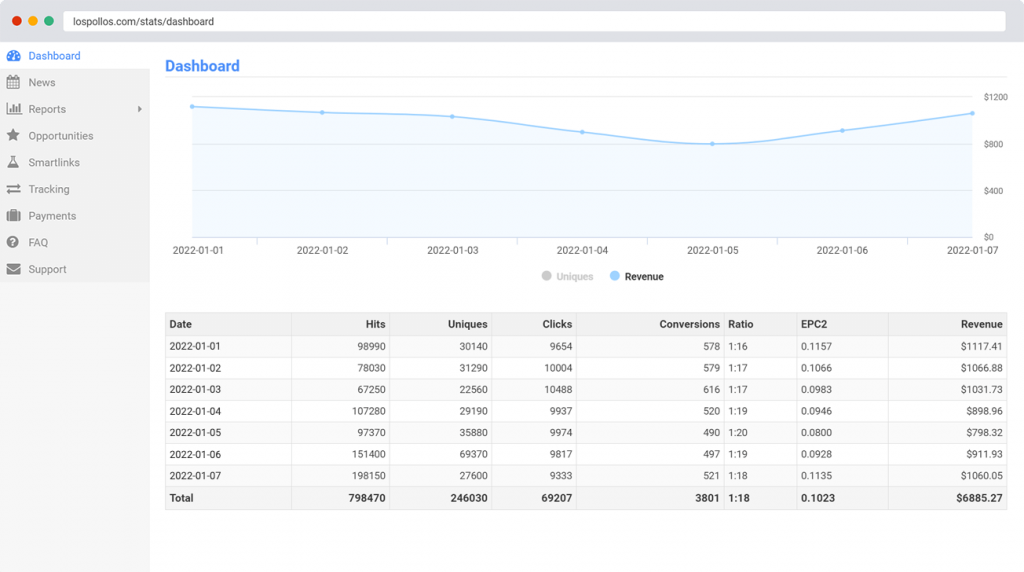 Affiliate Base
With its reputation for high conversions and competitive commission rates, Los Pollos has successfully attracted a substantial number of affiliates. While specific figures may vary, the program boasts a significant and ever-growing affiliate base. Affiliates range from individuals who run small-scale promotional campaigns to established marketers with extensive networks. Los Pollos has more than 100 000 affiliates!
Advanced Tracking with Nifty Stats
To assist affiliates in monitoring their performance, Los Pollos offers advanced tracking capabilities. You can track statistics in Los Pollos with Nifty Stats. Affiliates can integrate their Los Pollos accounts with Nifty Stats to gain access to comprehensive analytics and reports. This feature allows them to track their earnings, conversions, and other essential metrics conveniently and accurately.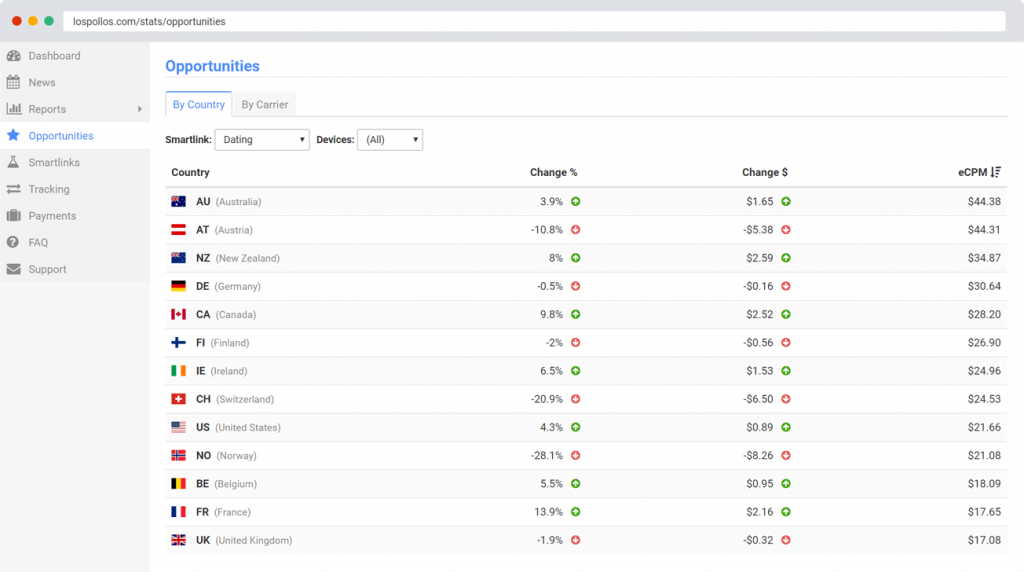 Los Pollos and the affiliate system ? Unfortunately Los Pollos does not have a referral system for webmasters at the moment.
Start analyzing Los Pollos stats with Nifty Stats right now!