Did you know that you can also track Chaturbate via Nifty Stats?
Check statistics, analyze create sales graphs …
Chaturbate is one of the most popular live webcam websites, launched in 2012. The website hosts thousands of performers from all around the globe, which includes girls, guys, trans, and couple performers. 
Chaturbate advertises itself as being 100% free. You do not have to pay to watch the performers live, but it goes without saying that if you do choose to register and pay, you will get much better privileges. The website has its own currency called tokens, which you can purchase in order to gift to the models you'd like to watch for special favors. You could also opt for a premium user account, which will cost you $20/month.
What You Should Know About The Affiliate Program
Chaturbate's affiliate program is quite dynamic, as it offers a couple of different ways you can earn, together with different promo tools to help you out. The best part about this affiliate program is the fact that one link can work for everything, which is quite different compared to other networks that require you to separate links in order to refer different types of traffic.
Depending on your personal preferences, Chaturbate offers a couple of different ways you can earn. There is the RevShare, PPS, broadcaster signup, and webmaster affiliates.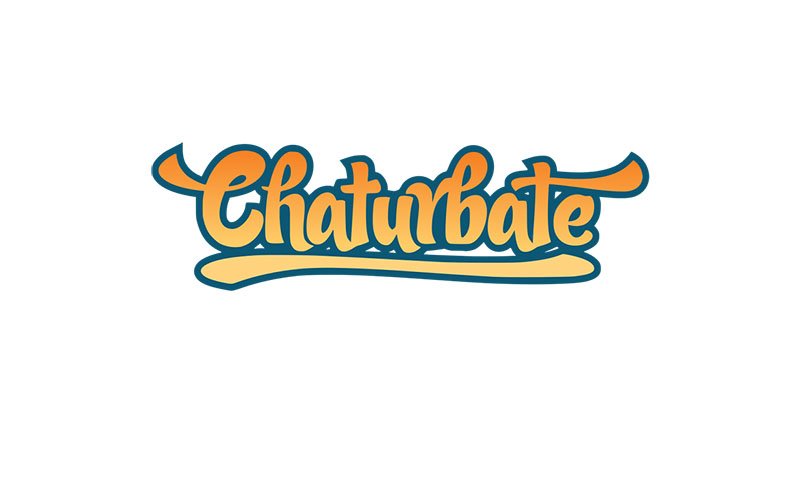 The 20% RevShare Program
RevShare stands for Revenue Sharing. This is an affiliate commission type where the advertisers will share a predefined % of either a product or a service price with the publishers. In this case, you have the 20% RevShare program, with two tiers on how you can earn money by driving traffic to Chaturbate.
You have the 20% RevShare model, and
The $1 PPS model
The RevShare model will allow you to earn affiliate commissions of 20% each time a viewer buys tokens from Chaturbate.com. Viewers are allowed to watch free performances on Chaturbate, but there are many reasons one would want to purchase and gift tokens; from asking models for certain favors to inviting them to private cam sessions.
PPS (Pay Per Signup)
Another way you can earn money on Chaturbate is by referring viewers to opt-in. What does this mean? Well, it means that you will be paid for each viewer who decides to register for Chaturbate. However, you are only paid $1 per registered viewer, so this is a good option for those who have a way to send a lot of traffic to Chaturbate.com.
The traffic that you send should be high-quality targeted traffic. You are also free to try both models simultaneously and see which one will bring you more profit. Though technically speaking, the 20% RevShare program is bound to give you a bigger profit in the long run.
You Could Become A Model!
One of the biggest payouts that Chaturbate offers is towards its broadcasters. The website allows you to register as a model, if you intend to host your own live cam sessions. If you become a model, you will get a $50 commission per sign-up, which will only be eligible once you earn at least $20 during your live streams.
Webmasters And Other Affiliates
Last but not least, you can earn money through Chaturbate's referral program through other affiliates. So instead of sending targeted traffic to sign up as customers/users, you are sending other affiliates to sign up to one of their webmaster affiliate programs. This way, you get to earn 5% of all the earnings that were made by the affiliate you referred, which can add up to a lot.
Enjoy A Variety Of Promo Tools
Chaturbate.com offers a wide range of tools that you can use to promote the webcam program. This makes your life a lot easier, and here are the tools that you have available:
Banners – banner ads that you can add to your website or blog.
Direct Links – linking codes for different tour and landing pages.
Pop-Unders – a pop-under script that will create a pop-ad once somebody clicks on your site.
IM Ads – an IM chatbox style that will appear on a section of the website.
Embeddable Chatrooms – you can embed the top-performing live cam girl for a variety of categories available on Chaturbate, or you can embed a specific webcam girl's chatroom instead.
RSS Feeds – these are meant for models. It will trigger a post or a social media action whenever a cam girl goes online.
Whitelabeling Works Wonders
Chaturbate allows its webmasters to use the whitelabeling privileges. Whitelabeling is the act of taking a website and making it seem as if it is your own, with the permission of the original site. In this sense, you can take Chaturbate and make it appear branded as your camming network on your own domain. Thus, you get RevShare on any of the purchases that will occur on your version of the website.
Payment Method Options
There are 8 payment options in total:
Check sent by mail – no processing fee, but is not a very popular option.
Payment by ePayService – there is a 0.6% processing fee.
Check sent by Fed-Ex – in the US, there will be a $40.00, while $80.00 for international.
Payment by Direct Deposit – no processing fee, but it applies to the USA only.
Payment by wire transfer – there is a processing fee of $45.00.
Payment by Paxum – there is a processing fee of $0.50; it is one of the more popular options.
Payment by COSMO Pay – there is a processing fee of $1.00.
Payment by Bitcoin – there is a processing transaction fee of $3.00, but it is also quite popular.
Pros:
Thousands of beautiful models performing live for free.
Different methods of earning.
Great payment method options.
A reliable partner.
Cons:
Some payment methods have high processing fees.
A Great Way To Build Passive Income!
Chaturbate.com is known as one of the most popular webcam websites, but it is not only designed dirty-minded individuals. Chaturbate offers a couple of ways to earn a passive income through its webmaster affiliate program. Not only is registering as an affiliate simple and free, but you can start monetizing right away.